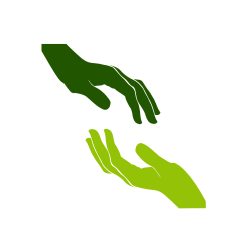 Liberate the Oppressed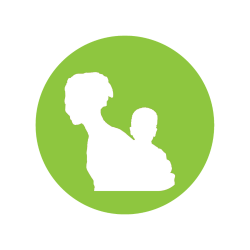 Empower the Children and the Marginalized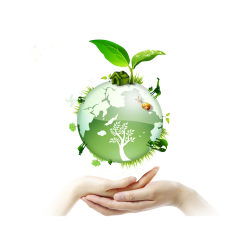 Protect the Environment
To help common people meet the challenge of social transformation and especially through making them aware of the causes, process and consequences of transformation, at the local level, a group of dedicated Social worker conceived People's Council for Social Welfare (PCSW) as a small grass-root level organization, in the year 1999. It started working in the rural areas of Khurda district. Initially, it started as a small movement of the local youths who started a library in the village to provide library service to the local people. This small forum was called Mukhasala Pathagar.
Working in difficult locations in backward districts of the State, navigating through a people-centered approach, and balancing this with policy-related initiatives, has been PCSW's unique way of working. We are indeed happy to present the Annual Activities Report based on our yearlong multi-faceted engagements with various stakeholders highlighting several satisfying accomplishments and learning, which have been captured and narrated in brief.
Network & Alliance Building
| | | | |
| --- | --- | --- | --- |
| # | Organization | Impact | Role |
| 1 | Ladhabhai Sangabhai Gala Charitable Trust, Mumbai | National | Project Partner |
| 2 | SIDAC | State | Project Partner |
| 3 | Axiom Natural Resources (P) Ltd. | State | Partner |
| 4 | Intersect Qualition | National | Partner |
| 5 | Child Rights Alliance | National | Member |
| 6 | People's Watch | National | Partner |
| 7 | NAWO | State | Partner/Member |
| 8 | CLAP | State | Member |
| 9 | Orissa Labour Campaign | State | Partner |
Legal Status
---
1. Registered under the SOCIETY REGISTRATION ACT XXI OF 1860
2. Registered under the FCRA Act of 1976
3. Registered under Disability Act (PWD)
4. Registered under 12AA of Income Tax
5. Registered under 80 G of Income Tax
6. Affiliated with Nehru Yubak Kendra Bhubaneswar
7. Affiliated to Voluntary Action Network of India (VANI), New Delhi
8. Affiliated to Sampardan Centre for Indian Philanthropy, New Delhi
"People's Council for Social Welfare is a Govt. Registered State Level Development Organization promoting a good no. of Social Interventions, Support Services, Charity for needy, downtrodden, deprived target groups of remote and rural areas as well as urban slum areas of Odisha State. The organization has expertise in slum sanitation, immunization, social awareness campaigns in BMC area. I know the office organization, its office bearers since inception. I wish all the best to the organization in coming future." Dr. Prassanna Patasani
DesignationMember Of Parliament (Lok Sabha)
"People's Council for Social Welfare is a leading NGO promoting socio-economic interventions for the better cause of the society. The organization under the stewardship of its Secretary Sri Prabira Kumar Das has been successfully implementing different projects like Surveys and Case Study, Literacy campaign, Health Awareness Campaign, Pulse Polio campaign with their internal fund management in Khurda district. The organization is backed by a team of highly skilled and motivated workforce who have been instrumental in successful implementation of different projects." Sri K.C.Mohapatra
IAS, Collector & District Magistrate, Khurda
"In the changing social scenario the rate of voluntary organization has become vital and inevitable for the cause of social development. This organization has been taking up a series of activities for the women, children, disabled and aged in the field of Health education, empowerment and economic development, It has also been tied up with Odisha State Social Welfare Board for creation of awareness among rural and poor women. I wish their venture to be successful." Mrs. Pravati Parida
Chairperson, State Social Welfare Borad, Odisha
"This organization is affiliated to Nehru Yuva Kendra and the organization is doing good work in khurda district for the poor masses. I wish the office bearers and the organization all the best for their future." District Youth Co-ordinator
Nehru Yuva Kendra, Khurda